The Maps to Apps Community Group unfortunately will no longer be conducting its Annual Wildflower Hunt.
Instead The Maps to Apps Community Group will be focusing more of their energy on Clean Up Rushworth Days (See the link on this website).
One reason for no longer holding the annual event is a lack of volunteers with the time to give organising such an event. A lot of time and energy goes into putting together such an event and we thank all the volunteers who have contributed their time and energy in putting the event together for 4 successive years. The second is the cost of permits from VicParks and DELWP to conduct this event. The event unfortunately runs at a significant loss because of these costs which cannot be sustained in the long term. And finally, having conducted the event for 4 successive years, a series of online maps with photographs and other information about points of interest have been developed which can now be accessed through this website enabling visitors and locals alike to conduct their own self paced wildflower walks through the Rushworth Forest. Guided walks using these maps may be one way in the future Maps to Apps will be able to reignite the Wildflower Hunt in future years.
Below are articles and photographs for the Rushworth Wildflower Hunt held over 4 years from 2015 to 2018.

2018 Wildflower Hunt

Click here for photos from the 2018 Wildflower Hunt

2017 Wildflower Hunt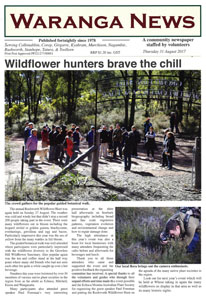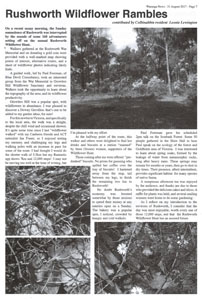 Click here for photos from the 2017 Wldflower Hunt
2016 Wildflower Hunt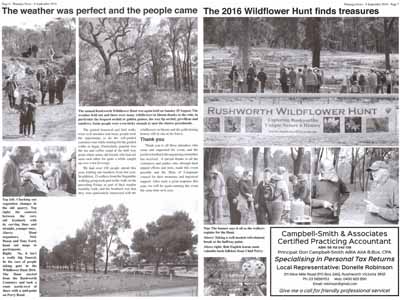 Click here for photos from the 2016 Wldflower Hunt

2015 Wildflower Hunt